Description
 Tripwire Bang-A-Lert
LETS OFF A LOUD BANG WHEN TRIGGERED

EARLY WARNING SYSTEM
Includes 5 Bangs
The Trip Wire Bang provides an inexpensive early warning system which the is easy to install.
"The Trip Wire Bang can be installed between doorways, gateways, and driveways, and will be triggered when someone walks through the almost invisible gut," the company said.
When the wire is tripped a loud explosion is set off, which may make the intruder think he has been injured.
The Trip Wire Bang can be installed above the height of your children and animals to ensure it is not triggered by accident.
The Trip Wire Bang Is reusable by replacing the Hilti caps which are used to create the loud explosion.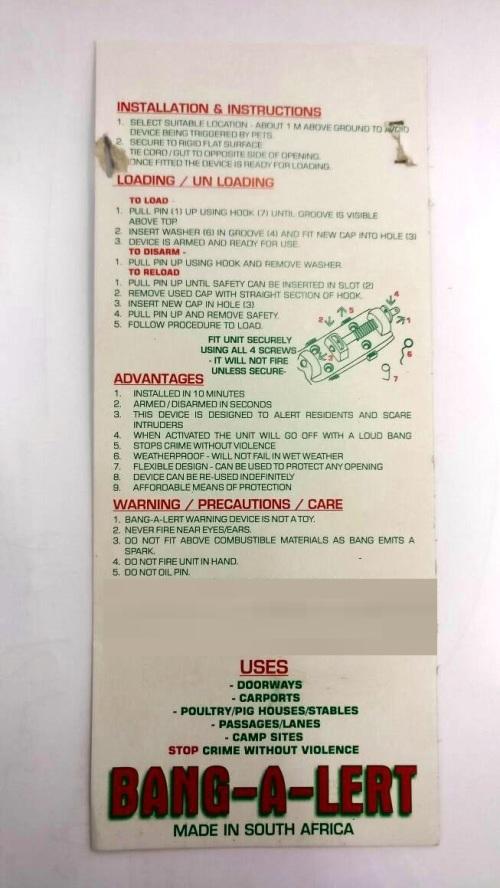 Payment & Security
Your payment information is processed securely. We do not store credit card details nor have access to your credit card information.