Description
SUPERCAT COLT 1911 | 4.5mm BB | CO2 | CO2 BB Gas Gun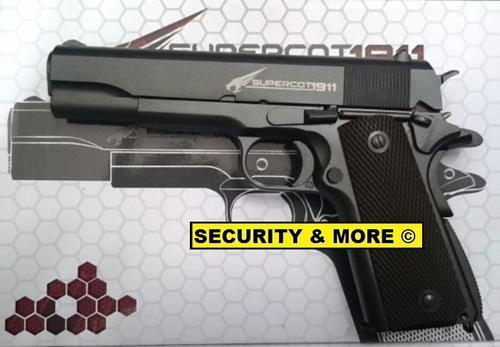 Strips down like a real 1911!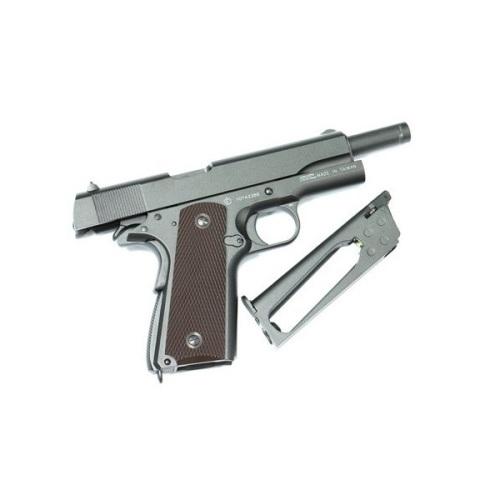 (CO2 Gas can be added at checkout)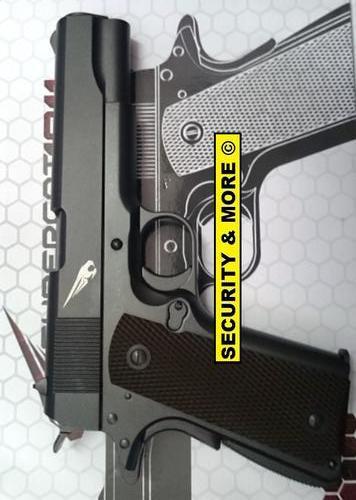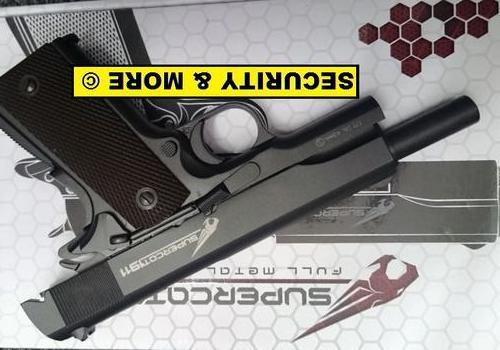 The Colt 1911 was built in 1900 by John Browning. In 1911, it was accepted to be the standard pistol for the US Army. In addition to the cal.45, there was also a cal.455 Auto version of the pistol, produced for Canada and the United Kingdom. The 1911 was used by the Polish army during the 2nd World War as a standard backup weapon. This limited edition "100th Anniversary" edition replica celebrates 100 years of the of the Colt 1911 A1's success.



The Supercat 1911 replica is made in full metal with laser etched markings. Adjustable shooting system, strong recoil and perfect finish are the greatest advantages of this pistol. What makes this Co2 Powered Supercat 1911 different from its competition, is that it features a properly sized magazine. The magazine sits flush, and offers no indication that it is A) A replica, or B) powered by Co2. Combined with unprecedented recoil, this pistol quite literally puts other GBBs to shame. A must have for any pistol fan.

This pistol requires a Co2 canister to operate
MAGAZINE CAPACITY 17 BBs 4.5mm
LENGTH 20.5 cm
MATERIAL Metal and ABS (Full Metal)
WEIGHT 920g
Blowback
394 FPS
POWER SOURCE 12g
CALIBRE 4.5mm Steel BB

Payment & Security
Your payment information is processed securely. We do not store credit card details nor have access to your credit card information.