Description
DUE TO THE WEIGHT AND SIZE OF THE PRODUCTS WE ARE GOING TO SEND YOU A QUOTE ON SHIPPING BASED ON YOUR AREA AND SIZE OF THE ORDER
Solar Borehole Pump | 36V | 80m Max Head | Pumps 1600 L/H | 400W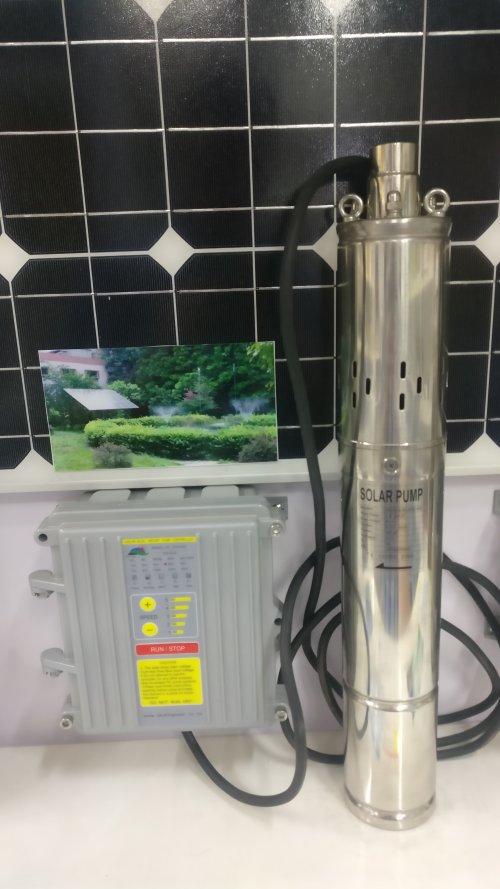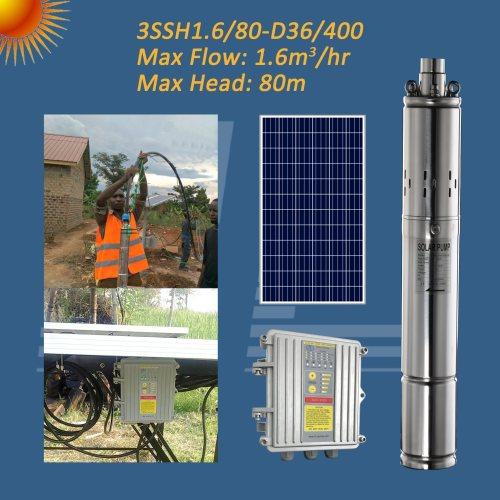 User Manual: https://www.dropbox.com/s/5xgylyt4zv3iikp/3SSH1.6-80-D36-400%20User%20Manual.pdf?dl=0
Runs off 2 X 330W Poly Panels (R2499ea)

Panels Not Included - Panels can be added at checkout
Solar Borehole Pump | 36V | 80m Max Head | Pumps 1600 L/H | 400W

Description:
This systems has been designed to power a 400W borehole solar pump constantly for maximum 80m deep hole size when the sun is shining and every components that has been added onto the system is strictly DC meaning the system will be totally off-grid functionality and powered by the sun, clean energy.
1x 400W 36V Borehole solar pump
1x 30A 36V MPPT borehole solar controller
Runs off 2 X 330W Poly Panels (R2970ea)


Panels Not Included
Shipping price will be quoted based on your location and whether or not you order the panels as well-
Please confirm stock availability before ordering
Payment & Security
Your payment information is processed securely. We do not store credit card details nor have access to your credit card information.