Description
Photoelectric Beams (Pair)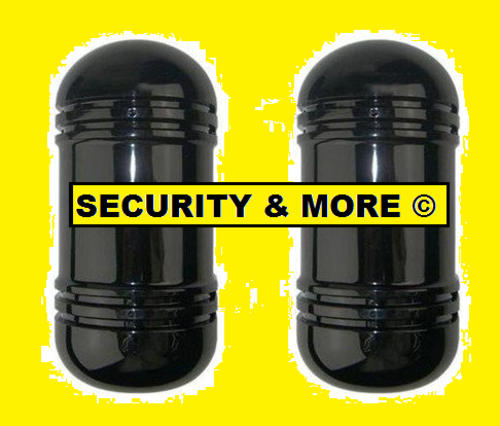 Indoor 450m Outdoor 150m
Active Infrared Detector AB150
Description


This is ABT-150 Alarm 2 Beams Infrared Photoelectric Detector. Integrated design, installation brackets, the most convenient installation. Holographic spot real-time report. Unique displacing receiving, transmitting parts with big power. Full function checking, self-adaption in environment and trouble locking. Patented balanced checking, unique digital filtering. 


 
Features:

1. Anti-glare up to 50,000 LUX, built-in automatic adjustment strong light filtering system, avoid glare or lighting of car
2. Unique optical design: Optical glass, beam penetrates the special multi-layer anti-environment (such as rain and snow) and other capabilities
3. Automatically increase sensitivity when faced with fog or inclement weather
4. Optional dual aspheric Fresnel or secondary focusing lens to achieve a large-diameter light beam
5. Automatic environment recognition circuit (EDC), avoid reflective interference modular
6. Horizontal / vertical optical angle easy to adjust, easy to calibrate
7. High levels of resistance to RFI / EMI capability
8. Unique digital filter circuit design
9. 99% photographic margin
10. Built-in optical sight
11. Anti-lightning circuit design
12. Use of C-type output device
13. Adjustable beam interdiction cycle is more flexible and adaptable
14. The integrated structure designed to be able to work in harsh environment
 

Specifications:

•No.of Beams: 2 beams
•Install Distance(Max.) Outdoor: 150m / Indoor: 450m
•Detection Mode: 2 beams blocked simultaneous
•Optical Source: Infrared digital pulse beam
•Response Speed: 50 ~ 700msec
•Relay contact output: NO.NC
•Contact Rating output: AC/DC30V 0.5AMax
•Power Supply: DC 13.8 ~ 24V AC 11 ~ 18V P ≥15W
•Operation temperature: -25 °C  - 55 °C
•Operation humidity: 5% - 95% RH (relative humidity)
•Product Weight: 29.42 oz
Payment & Security
Your payment information is processed securely. We do not store credit card details nor have access to your credit card information.