Description
KWC Taurus 24/7 PT247- 4.5mm BB
This Taurus PT 24/7 is manufactured by KWC with fully licensed trademarks. It is built on the same frame as the Ultra Grand spring powered version of the PT 24/7 however this has a metal slide and has been designed with a CO2 gas system. It is a superbly detailed model with an extremely comfortable rubber grip and the combat sights have white dots. All the markings are accurate to the real firearm and the frame even has sequential serial numbers.
KWC designed this pistol to use 12 gram CO2 cartridges which are readily available at most local sporting goods stores. The CO2 cartridge is installed into the pistols full metal magazine. This is a non blow back pistol so the slide does not recoil however it will pump out shots just as fast as you can pull the trigger and empty its 15 round magazine in just a few seconds. Thanks to this non blow back design, this pistol is very efficient on gas making it possible to get several magazines out of just one CO2 cartridge.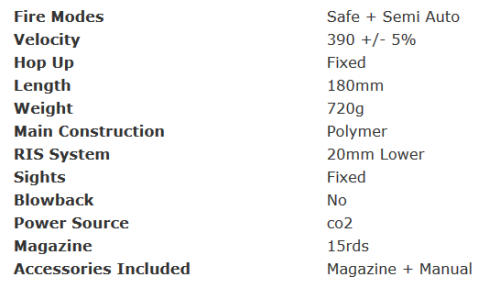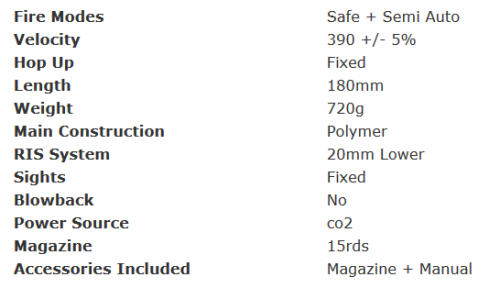 Payment & Security
Your payment information is processed securely. We do not store credit card details nor have access to your credit card information.