Description
Bipod For Air Rifle Gun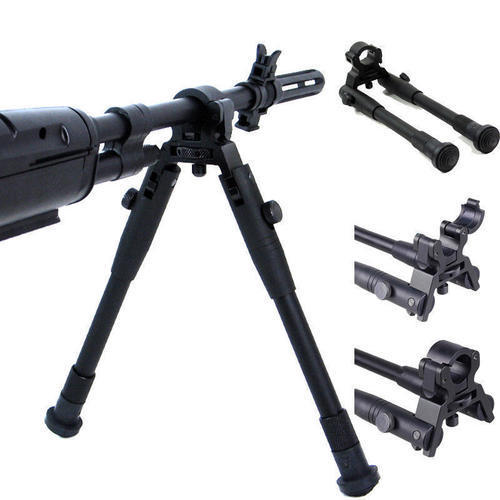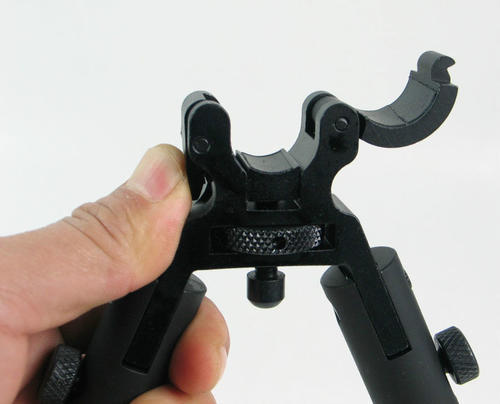 The Universal Shooter's Bipod in Swat/Combat Height is perfect in intense tactical and training situations where being slowed down by a heavy, bulky bipod is not an option.
This bipod extends quickly and easily for nearly instant deployment and retracts just as easily, allowing you to continue maneuvers unhindered.Solid aluminum construction guarantees years of reliable use.
High-tech durable aluminum construction and steel top platform 
Rubberized Stand: Specially rubber-coated stand increases the friction between the stands and the surface they contact with for a more stabilized shooting position
Posi-lock wheel and quick retraction button 
Posi-lock: Unique safety design to guarantee that the position of the folding arm is fully locked. 
Extendable Legs: Length of both legs can be adjusted for best shooting position. 
Foldable Arms: Bipod arms can be folded up for easy carry and storage. 
Adjustable height legs measure 10.6" tall when retracted and 11.5" when fully extended for enhanced versatility in field and combat condition.
Open angle : 50°

Center Height :Min 8.7'' Max 10.6''

Leg Length:9.5'' Max 11.5''

Weighs only 0.4KG
 Universal Shooter's Bipod × 1