Description
Norica Dragon 5.5mm| 250m/s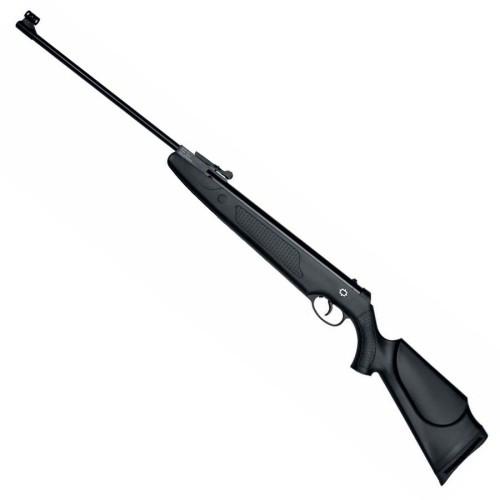 Video here:   https://www.youtube.com/watch?v=MMsxBRi0Txg
Norica Air Rifle - Dragon (5.5mm)
The Norica Air Rifle - Dragon (5.5mm) is one of the anti-shock fibre stock Norica air rifles. Still present in our catalogue thanks to its good quality, power and value.
Product Features
Anti-shock ambidextrous fibre stock
Ventilated rubber butt plate
Checkering in pistol grip and forehand
Automatic safety
Fibre optic rear and front sight
Product Specifications
Caliber (mm) 5,5
Weight (Kg) 2.9
Barrel length (m) 484
Total length (mm)  1.160
Speed (m/s)  250
Energy (J)  22.3
Payment & Security
Your payment information is processed securely. We do not store credit card details nor have access to your credit card information.